Well I got out to the range today again with the VEPR Hunter (308) and finally documented (sorry for bad pics) some of the groupings I was getting. These groups represent the average group sizes I was seeing. In all I probably did 7 - 3rnd groups and 4 - 5rnd groups.
First the gun. It is a 20" VEPR Hunter in 308 using the stock removable side scope mount and a sub $40 Tasco World Class scope (3-9x).
Ammo used was Hornady 155 grain steel cased BTHP ammo (just a few of the groups) and the majority of it was 145 grain FMJ PPU
Pics of a few of the groups I snapped photos of on the range at 100 yards:
Sub 2" Group (case length is almost exactly 2"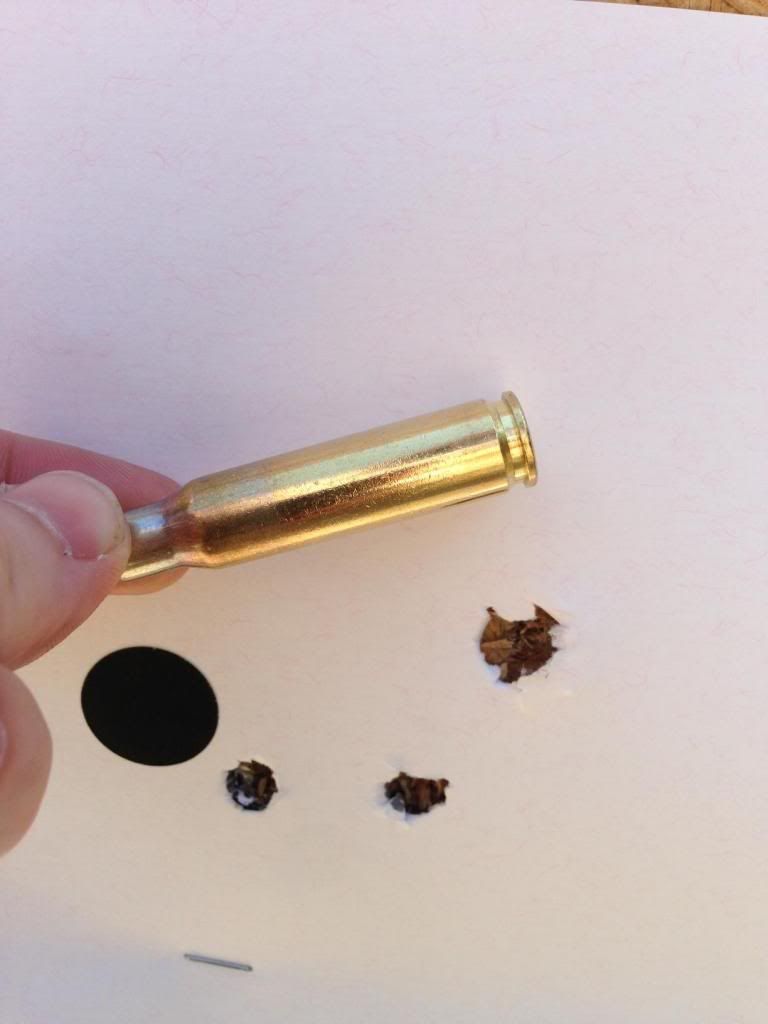 A 5 shot group, the last shot was low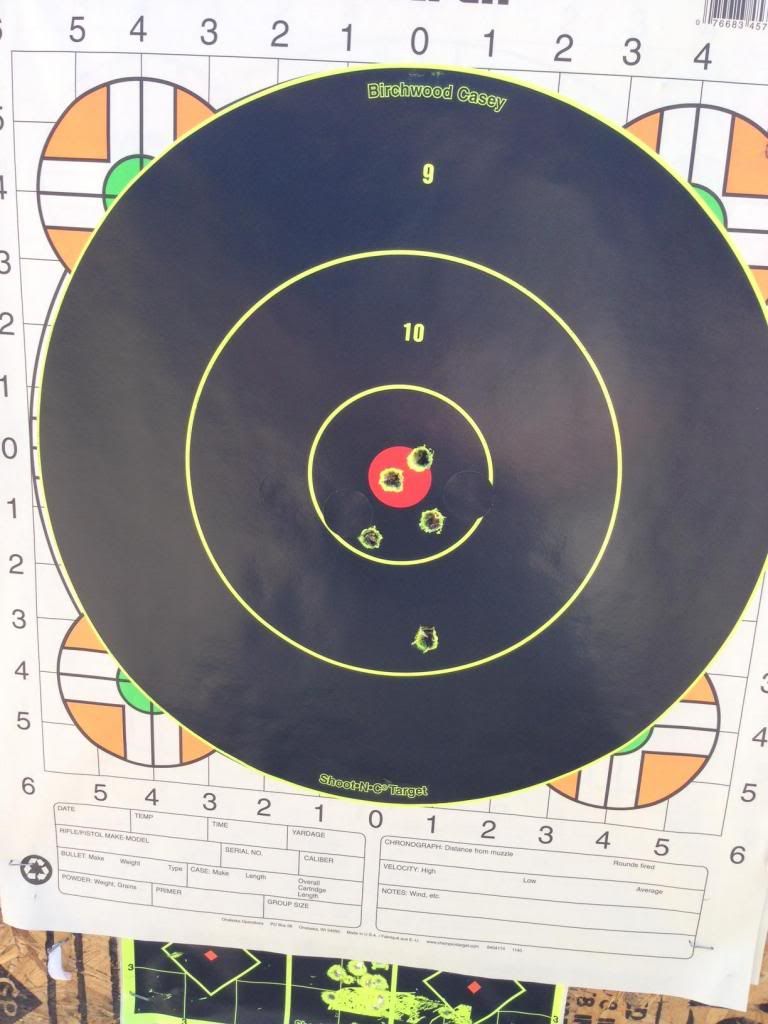 2 - 3 shot groups, with 2 initial shots at the bottom middle used to center the rifle
Overall the rifle worked great. No glitches (FTF's, etc), and the scope did OK. I would say the scope is great for a temporary setup and feeling out a rifle but definitely NOT for great accuracy. The lack of parallax adjustment is a big issue as when I would move my head side to side and up and down (such as between shots) I noticed the crosshairs would vary as much as about an inch. This is a big issue for me as I still sit in a slightly different spot each time I get behind this thing. Anyway I am very help with sub 2 MOA accuracy consistently without much effort. I really feel that with better ammo (I think it likes 168 grain or heavier), a better scope, and getting behind the rifle the same way each time consistently I may be able to get around 1.5 MOA consistently? Who knows... anyway like I said its good enough for me and I just wanted to share what I learned. Also note that my standing offhand shots were not much worse, will try to get photos of those next time.
Again sorry for the off angle photos above of the targets but I really was planning to bring these targets home with me to measure and take better photos but forgot to go down and grab them when I was leaving. Took these to remember when I shot each of the groups... at least I took them I have them to show how the rifle was doing.